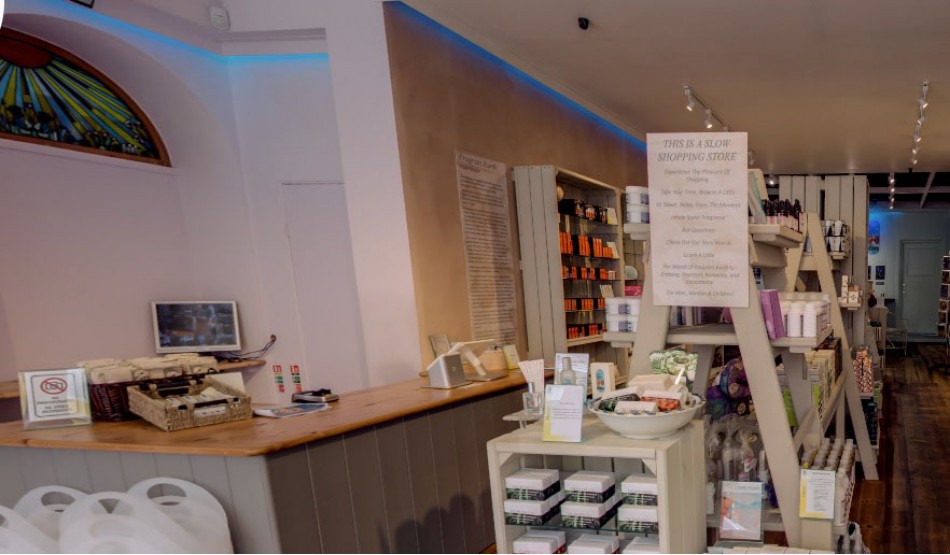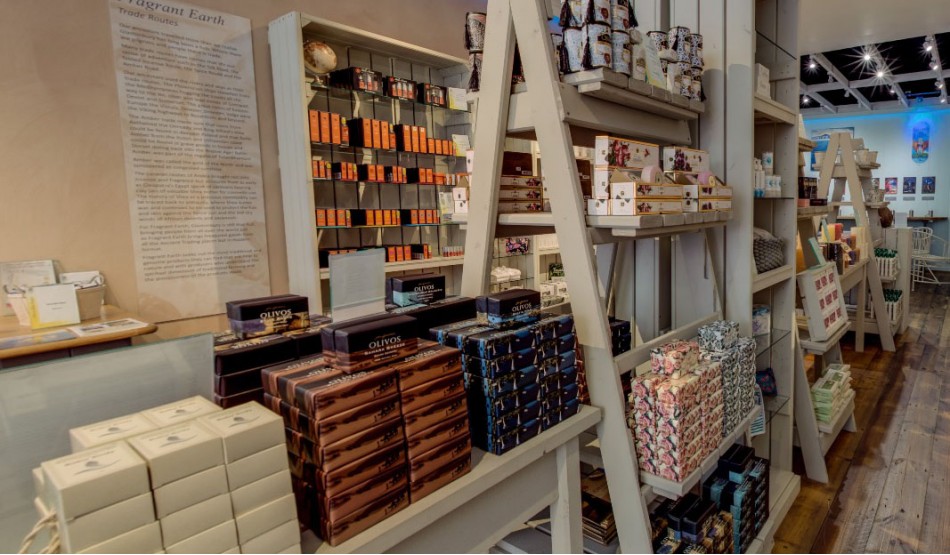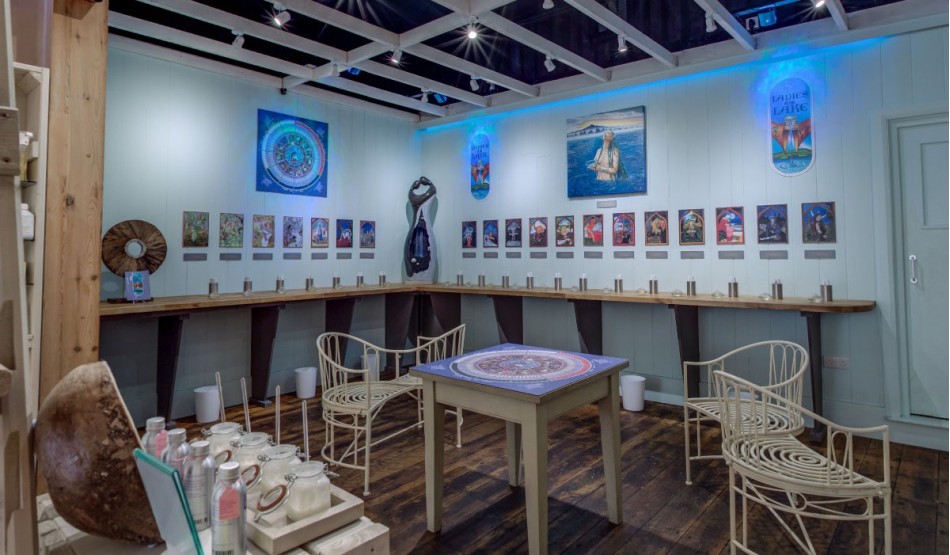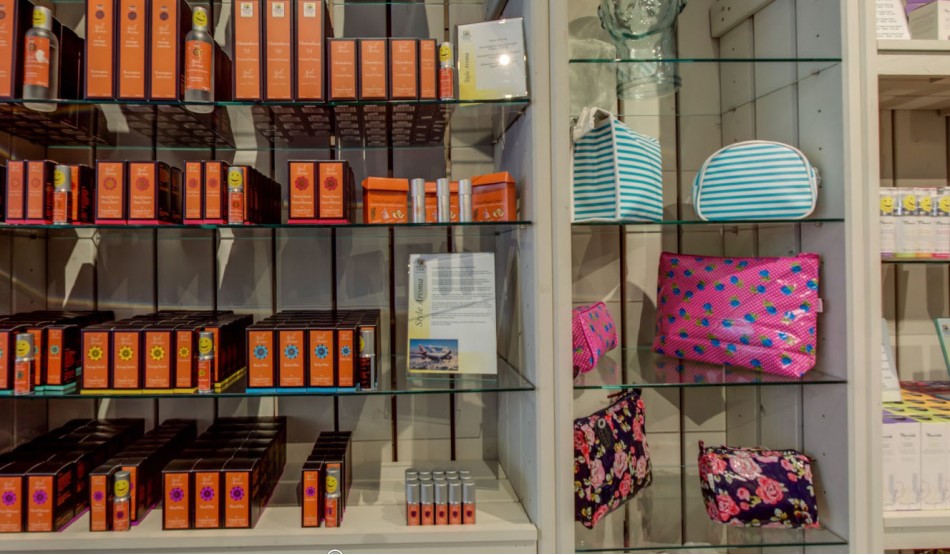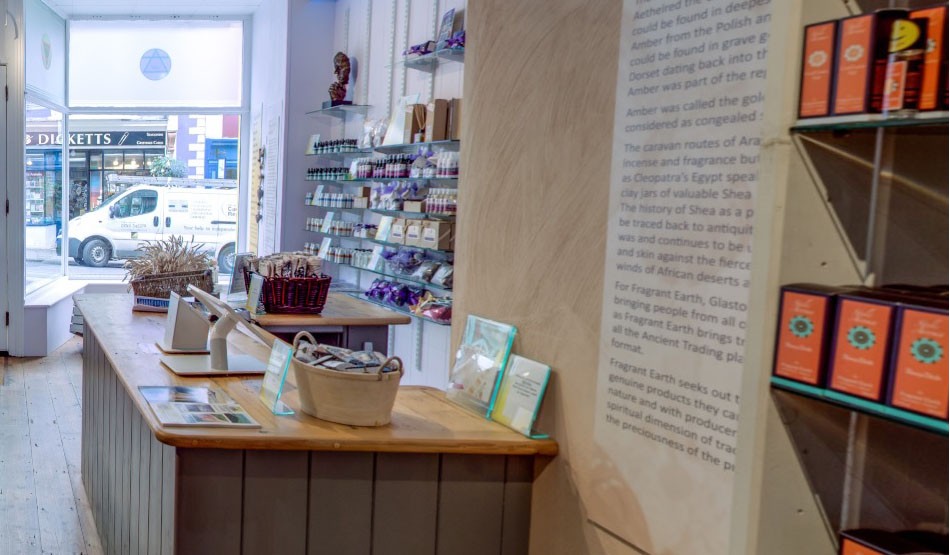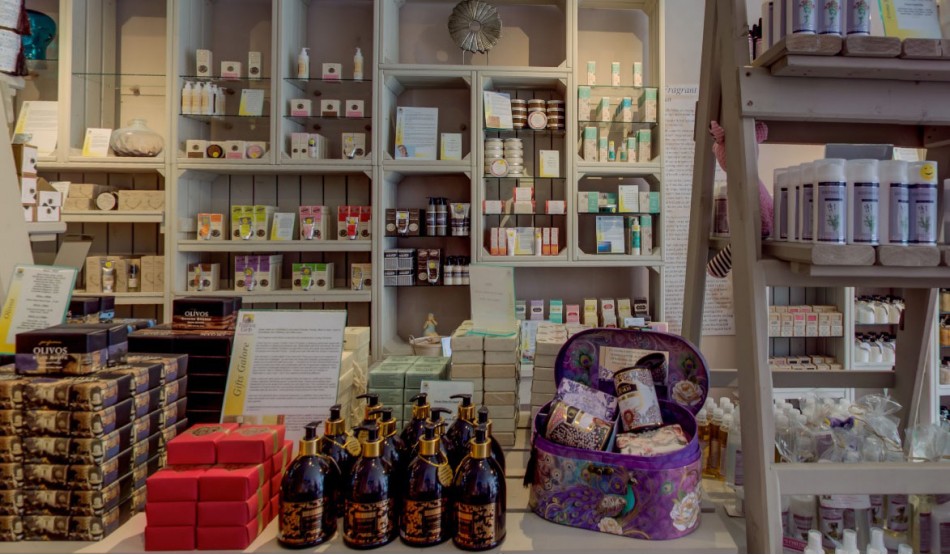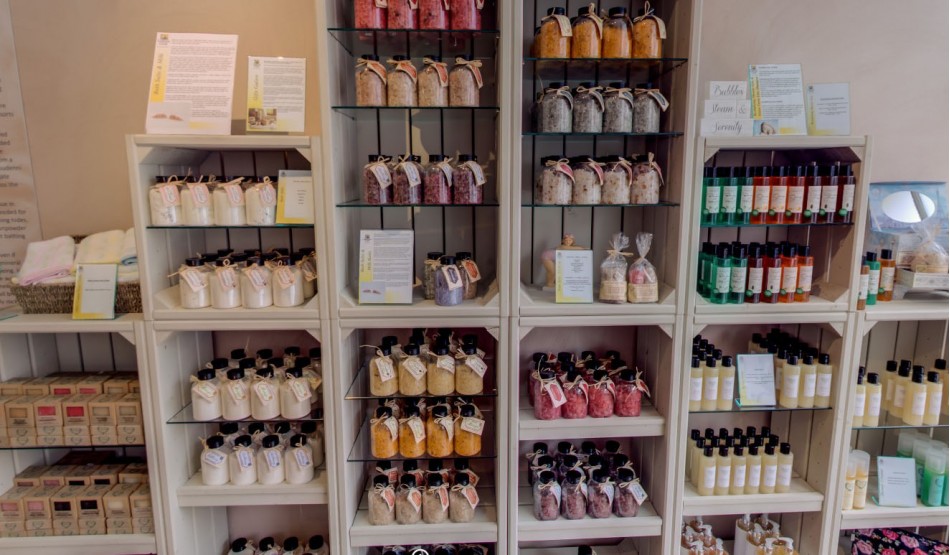 Our Shop
Fragrant Earth has been one of the hidden gems of Somerset in the world of aromatics, fragrance and skincare. Its success has been behind some of the major beauty brands throughout the world, such as Origins, Elemis, Nude Skincare and Kanebo.
Its own brands Style Aroma and Osciem have become leaders in the Japanese department store arena and are now moving strongly into Taiwan and other Asian markets.
Fragrant Earth for 35 years plus has influenced skincare fragrance and the organic market. Its founder Jan Kusmirek onetime marketing manager for the soil association introduced the symbol scheme to cosmetics. Now for the first time under the leadership of their CEO Shirley Routley Fragrant Earth has opened its new concept store in its hometown Glastonbury, Somerset.
The shops mission is to educate the consumer about the benefits of using natural and organic products for wellbeing. The products have been sourced not only from their UK Plant but also from their partners in Poland, Czechia and southern France where the herbal and natural traditions are stronger than in other parts of Europe and the UK.
The challenge is to get the consumer to read in store at a time when the pundits say people don't read. Fragrance Earth believes that in a texting generation people read all the time #really true.
In store are numerous story boards and points of interest explaining that Natural in the world of cosmetics is far from natural!
This is far from another Body Shop, Lush or even Space NK knock off trying to jump the natural band wagon.
A twist especially for Glastonbury (Avalon) and hopefully in the future London, Tokyo, San Francisco etc. is the new Fragrance range Ladies of the Lake giving a new world to the troubadour experience and a nod to Eleanor of Aquitaine.
Fragrant Earth gives you Well-Being from the Power of Nature, Well-Being: the state of being comfortable, healthy and happy. Nature: the force causing and regulating the phenomena of the world.
Come in to feel, touch and smell the colours and scents of our natural world. Learn again the pleasure of our senses, of taking a little time and pleasure in the experience of caring for ourselves.
Enjoy a moment of pleasure and relaxation for our mind, body and soul.
Well-Being, Nature, Sensism, Organic and Traditional Farming at Fragrant Earth.
Fragrant Earth – 35 years of Passionate Love for the Land, Nature, Skincare and Well-Being!
Checkout our Gallery to see pictures of the shop.